Management Team
Our management team utilizes their combined 100 years of experience to ensure our companies values are transferred to our employees which in turn results in customer satisfaction. Our management team follows all State and Federal labor laws in hiring and managing our personnel and they consistently make a concerted effort to train, motivate, and propagate customer service relations to our customers.
Jeremy Adcock – Director of Operations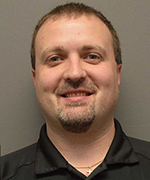 Jeremy joined Freestate in December of 2013, setting a new pace and direction for the company.  He began his career in 1997, as a volunteer Firefighter and EMT, having advanced to the Paramedic level and started his career service in a municipal 911 agency, in Northern Virginia.  Jeremy has served as a Lieutenant and Captain with different 911 agencies, before transitioning to commercial service where he began providing critical care service in 2007.  During this time, he has also grown his experience as a university adjunct instructor for EMTs and Paramedics, as well as for other health professions.  Since entering commercial service, Jeremy has served as an Advanced Life Support Coordinator,  an Operations Manager, supported marketing efforts, and supported billing operations.  He has grown and maintained relationships for different companies, including three hospitals and a Medicaid contract, increasing one company's total call volume by over 150%.  Along the way, Jeremy has earned a Bachelor's Degree in Allied Health – Management and Education, with a Minor in Health Sciences Education, after completing his Associates in Emergency Medical Services.
Karl Schmidt – Operations Manager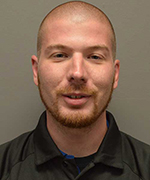 Karl joined Freestate in 2011 after tenure at one of the state's largest ambulance companies.  Karl began his career in the customer service industry, which provided him the experience that he applies today to ensure all of Freestate's customers are satisfied with the service they receive. He joined a local volunteer fire department at the age of 15 as a junior firefighter, and at the age of 16 was certified as a Firefighter and EMT.  As the operations manager, Karl oversees both the ambulance and wheelchair divisions, and he works closely with the Communications Center to ensure that the needs of the customers are being met in a timely and compassionate manner.
Katie Lamb – Communications Supervisor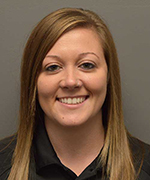 Katie started in the customer service field, working in the golf industry and retail business.  She joined Freestate in the spring of 2012, starting as a call taker, being promoted to dispatcher, and later becoming the communications supervisor.  She earned these promotions through hard work and dedication to outstanding customer service.  Katie became proficient at running the communications department, by working hand-in-hand with customers. Katie is passionate about working with patients and their families, especially our veterans, to ensure that they receive excellent care at all times. Communication is a key factor in running a timely, reliable transportation business and Katie shows compassion with every call she takes.  She is focused on providing an optimal communications center to care for Freestate's customers.
Rebecca Smith – Marketing and Business Development Manager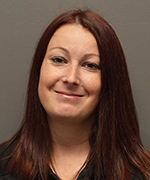 Rebecca joined Freestate in July of 2014, having previously served in the marketing departments of a community health organization and a local hospital.  She has a BS in Business Communications, with a focus in Marketing and a minor in English, and a MS in Health Communication.  Rebecca brings plenty of experience to the company, including rebranding, website design, multiple publications, and sales campaign development.  Given her background, she has an inside perspective in the concerns and needs of a hospital, which allow her to approach marketing with a distinct recognition of what will and will not reach the client successfully.